How Moving to a Senior Living Community Can Help Seniors Maintain Their Independence
As the years roll by, it's natural to wonder how your health will fare during the retirement years. We hope to be hale, hardy and independent for as long as possible, but is there anything we can do to make that more likely? Yes, in fact. Healthy lifestyle choices beginning well before you reach the age of 65 can support senior independence. But so can your living arrangements as you get older: Senior independent living in a retirement community can support a happy, healthy, engaged and independent life more than aging in place.
Lifestyle Choices Keep Seniors Independent
A lifetime of healthy living pays off. In a longitudinal study at Sweden's Uppsala University, researchers followed the lives of men born in the 1920s to determine which aspects of a healthy lifestyle supported independent living late in life. Defining independence as being able to walk outside and tend to daily self-care tasks like bathing and dressing without assistance, the researchers found that the men who maintained independence into their 80s had three traits:
Nonsmoking. The participants who never smoked were twice as likely to be independent later in life.
Healthy eating. Most of the men followed a Mediterranean-style diet consisting primarily of fish, fruits, vegetables, nuts and whole grains. In fact, participants who ate a healthy diet were three times more likely to maintain their independence as they aged.
Waistline measuring under 40 inches. Weight was less of a factor than the amount of abdominal fat the men had.
Senior Living Choices Factor into Successful Aging
Whether or not you've spent a lifetime making healthy choices, there's another step you can take that fosters senior independence — choosing the most supportive senior living option. Most older adults want to stay in their homes for as long as possible. Often called aging in place, the choice to remain in your home may feel like the most independent choice. But as age affects your abilities, you may find that you feel confined and limited in your home rather than autonomous and free. Consider, if you experience a decline in health, how will you manage the following tasks?
Maintaining your home and yard
Driving to the grocery store or medical appointments
Being socially active and engaged in the community
Performing daily tasks like meal preparation
As you consider these questions, you'll need to evaluate your support network and other resources to determine whether aging in place is the best option for you.
The Advantages of Senior Independent Living
While moving to a senior living community is often perceived as a loss of independence, the services and amenities you'll find can actually help you maintain independence longer. In a rightsized apartment with housekeeping, groundskeeping and maintenance taken care of for you, you no longer have to worry about the hassles of home upkeep. As neighbors become friends, you'll experience a sense of belonging and connection within the community, while still enjoying the freedom to choose how you spend your days. Will you go on a planned outing with fellow residents, hone your golf game on the putting green or enjoy a walk through the lovely grounds? What's more, comfortable apartments give you your own private haven, and dining options take the burden of meal preparation off your shoulders.
With so many features supporting a healthy, active, pleasant lifestyle, it's no surprise that many seniors report more life satisfaction after moving into independent living. One study found that older adults in retirement communities reported a host of benefits, including:
More enjoyment
Less loneliness
More activity
Greater sense of security
New friends
Better health
More control over their lives
Senior Independent Living at Signature Pointe
At Signature Pointe, you'll find all the perks and services that help older adults maintain independence. Our warm, inviting community offers a variety of comfortable floor plans, many with patios or balconies overlooking our courtyard or pond. A brimming activities calendar presents a host of activities to choose from, or you can strike out on your own to enjoy shopping, dining and other attractions in the Dallas area. To learn more about our comfortable community, contact us. We'd love to answer your questions or schedule a visit.
You Are Invited to Experience Our Community!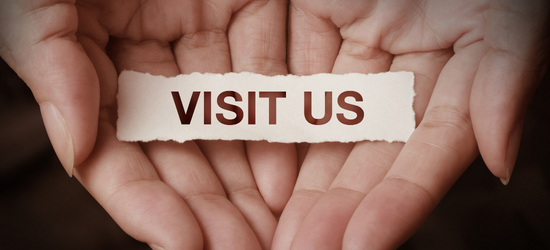 You Are Invited to Experience Our Community!