8 Tips for Choosing a Skilled Nursing Facility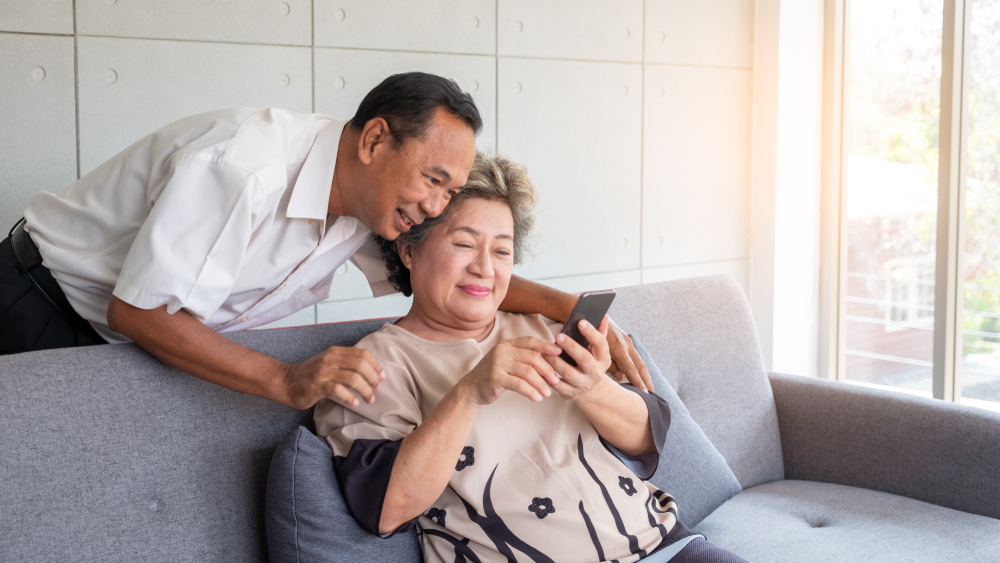 Searching for the right care community can be overwhelming. If you're looking for skilled nursing care for yourself or a loved one, you may find it difficult to know which is the best option. After all, most senior care centers offer the same basic services: round-the-clock care delivered by licensed nurses and therapists to residents with medical needs caused by chronic illness, injury or ongoing health conditions. Depending on where you live, you may have a choice between a skilled nursing facility (sometimes referred to as a "nursing home") and a skilled nursing neighborhood (or facility) within a senior living community that offers various levels of living and care.
Here are additional factors to keep in mind as you weigh your options when choosing a skilled nursing facility:
#1: A High Rating
The Centers for Medicare & Medicaid Services (CMS) rates all certified skilled nursing facilities on a 1- to 5-Star  scale. You can search the CMS database to learn more about a facility's overall rating, and their performance on health inspections, staffing measurements, and quality measures.
#2: A Convenient Location
There's a good reason to search for "skilled nursing facilities that are nearby when you're looking for skilled nursing options. Being near loved ones tends to lead to better patient outcomes, so it makes sense to choose a place that friends and family can visit easily – and often!
#3: Attractive Amenities and Services
You want to choose a facility that's comfortable and inviting, in addition to offering high-quality care. Look for amenities that will make your stay more enjoyable. Is there a beauty salon/barbershop, or maybe well-maintained grounds that make it a pleasure to spend time outdoors? What about extras that help you feel pampered, like evening turndown service, personal laundry service or housekeeping?
#4: Additional Care Services
Skilled nursing facilities often have specialties — particular areas of focus in which they have a high level of experience and expertise, such as oncology recovery, diabetes management,or the management of acute and chronic kidney disease. It's helpful to choose a place that specializes in the kind of care you need. Also, find out if additional therapies or services are available on-site, such as physical therapy, occupational therapy, speech therapy, pain management services, or the support of a licensed social worker.
#5: Appealing Dining Options
Although we spend on average only 1 hour and 8 minutes eating every day, food nourishes body, mind, and spirit, so it's important that the food in a skilled care center meet your dietary needs and please your palate. Find out if a dietitian helps with meal planning. If you require a special diet, ask if your needs can be met. Also learn more about the dining accommodations — do residents dine in a common space or do they eat separately?
#6: Positive Referrals
As you research senior care options, consult friends, family and your medical team. Word-of-mouth recommendations from people you trust can help you feel more confident as you seek  a place that's right for you.
#7: Affordability
Comparing the cost of different skilled nursing options can help ensure that you don't commit to a place you can't afford. As you read through fee sheets and contracts, take into account whether the community is Medicare- and Medicaid- certified,  which means Medicare or Medicaid may cover some or all of the care you receive, if you meet eligibility criteria. Also find out which insurance providers are accepted at each facility and consult your provider to find out how much of your care will be covered.
#8: An Uplifting Tour
Visiting the skilled nursing facilities that top your list is a must. You'll get a firsthand impression of the atmosphere, the staff members, and the relationships between staff and residents. It helps to arrive for your tour with a list of questions. Medicare.gov has a helpful checklist for touring nursing homes that can easily be adapted to a skilled nursing neighborhood in a retirement community.  Consider booking a second tour of your favorite facilities, timing your visit for a different day so you can get a new perspective.
Top-Rated Skilled Nursing at Signature Pointe
If you're looking for compassionate and high-quality skilled nursing in the North Dallas area, consider Signature Pointe. We have a 5-Star rating for Quality Measures from the Centers for Medicare & Medicaid Services and a cheerful, compassionate, highly skilled staff. We also offer a unique Health & Wellness NavigationTM Program, which partners skilled nursing residents with a Patient Navigator who helps ensure residents' needs are being met. Contact us to find out more about skilled nursing care at Signature Pointe or to schedule a tour.