Assisted Living vs. Memory Care: Learn the Differences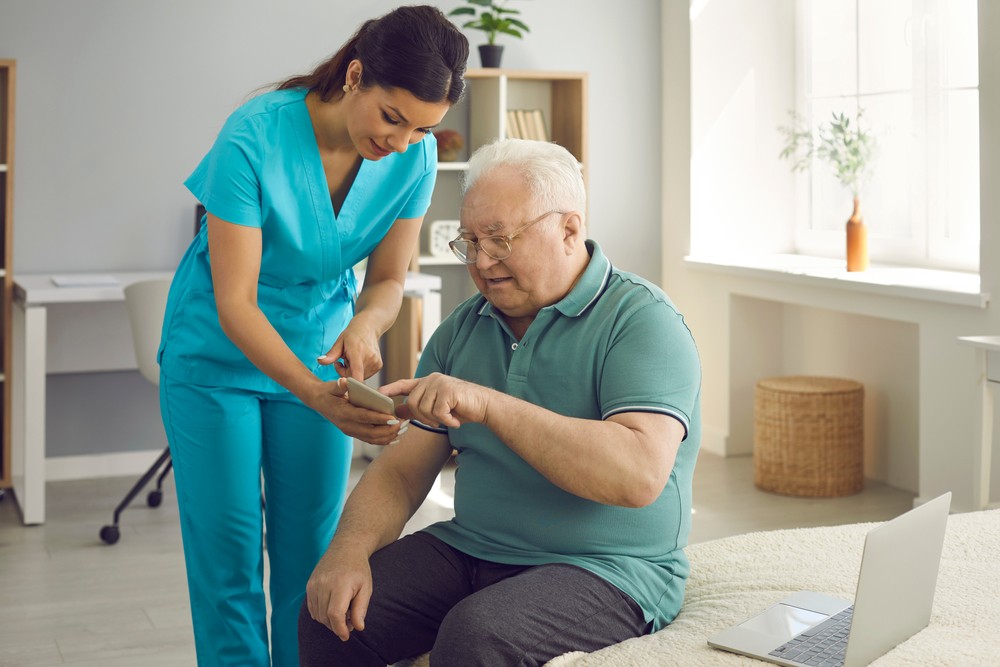 If you and your loved one have started the process of researching options for long-term care, you might be finding yourselves a little overwhelmed by your choices. Senior living is a great option for older adults, but every community offers different locations, levels of care, amenities, services and costs.
Assisted living and memory care are two quickly growing areas of senior living. Many senior living communities offer a continuum of care, which includes both levels of care to accommodate each resident's unique needs. Exploring the benefits of both types of care can help you make a better decision for all concerned.
Living Options for Seniors: Assisted Living vs. Memory Care
Both assisted living and memory care provide many similar services. They're designed to provide comfortable housing, nutritious meals, and help associated with the activities of daily living. However, memory care offers more specialized care for individuals living with Alzheimer's disease or other forms of dementia.
Make the best decision about finding the right kind of care by exploring the unique differences between assisted living and memory care.
Staff Qualifications. Memory care and assisted living communities share similar staff, including doctors, nurses, and certified assistants. However, memory care communities require more specialized training to support people living with dementia. Their training is designed to help individuals who deal with swallowing issues, wandering, anxiety and depression. If your loved one is experiencing memory lapses, anxiety, or repetitive behaviors, memory care might be the right option for you to consider.
Services, Activities and Amenities. Many senior living communities offer a range of services, amenities, and activities to cater to individuals living in independent living and assisted living. Some of these amenities include fitness centers, beauty salons/barbershops, transportation services, and more. Memory care communities offer many of those same amenities, plus they have unique features to support the special needs of individuals living with Alzheimer's or other dementias. These features include clearly defined common areas, color-coded walls, memory-focused activities, and more.
Safety and security. Assisted living communities typically offer 24/7 care and support from helpful staff. There are added safety and security measures for memory care residents to help prevent wandering and help manage symptoms associated with depression, aggression, and confusion.
Nutrition. Assisted living communities are designed to provide residents with three meals a day, whether in a restaurant-type setting or common area. Memory care communities offer this same service and take the extra steps to ensure residents feel a sense of independence and dignity regarding nutrition and dining.
How to Decide Between Assisted Living and Memory Care
Deciding between assisted living and memory care doesn't have to be a decision you make alone. Meet with your loved one's doctor and discuss your questions, concerns, and thoughts. A physician can help you determine the best level of care for now and well into the future.
If your loved one is having symptoms ranging from aggression, depression, or wandering, memory care might be the right choice for their unique needs. However, if what they mainly need is support associated with the activities of daily living and medication management, they might thrive in an assisted living community.
The goal is to help your loved one find the right level of care and support with the freedom to maintain as much independence as possible.
The Right Level of Care for Your Loved One and You
At Signature Pointe, we believe every resident is different, every story is unique, and every journey to our senior living community is one of a kind. We offer both long-term assisted living apartments and 24/7 specialized memory care accommodations to best suit your family member's needs.
We encourage you to learn more about our senior living community in Dallas, Texas. Simply use these links to contact us or schedule a tour to learn more about how we can help your loved one thrive in our memory care or assisted living neighborhoods.